Ceramic membrane filtration is a robust and sustainable technology for the production of clean and reliable water.
Due to the removal of impurities like suspended substances, turbidity, bacteria and protozoans, the technology is very suited as a purification step in the production of drinking water, process water or for purification and reuse of wastewater.
Ceramic membrane filtration offers the following advantages:
RWB delivers the compact modular systems from METAWATER. The membranes have a pore size of 0.1 µm and thereby fall into the microfiltration class. They have a unique membrane surface of 25 m² per membrane.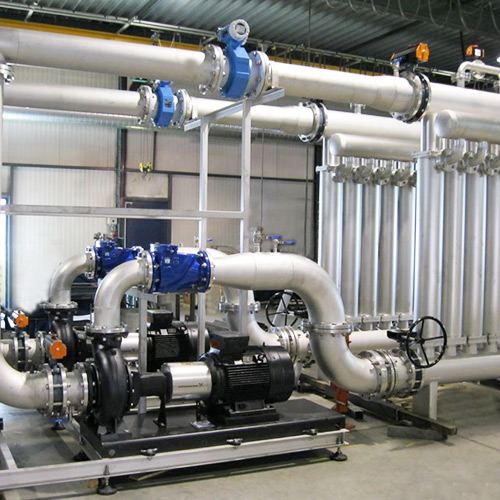 Operation ceramic membrane filtration
The membrane is of the 'monoblock' type. This means that the material is 100% ceramic. The membrane is a massive block of extruded ceramic from which raw water and permeate channels are carved out.
During the filtration process, undissolved substances larger than 0.1 µm are held back. The driving force for membrane filtration is a pressure difference across the membrane from supply to permeate side.
During the filtration process, the pressure across the membrane will gradually increase due to the accumulation of fouling. For the periodic rinsing, a very effective combination of a high-pressure backwash and forward flush is applied.
During the backwash, the membrane is backwashed under a pressure of 5 barg. At the same time, the raw water channels are cleaned and emptied with the forward flush air purging. The fouling leaves the membrane from the bottom. The procedure has the following advantages:
The membrane can be operated both dead-end and cross-flow. In dead-end, all the water is pressed through the membrane. In cross-flow, the supplied raw water is circulated along the membrane surface. This creates speed and turbulence, so that strongly contaminated and oil-containing streams can be treated. The choice for dead-end or cross-flow operation depends on the application.
RWB is license holder of the METAWATER ceramic membrane system for Europe, Turkey and Iran.
RWB has experience with the realization of both dead-end and cross-flow installations. In very challenging applications like digestate treatment, RWB has successfully implemented ceramic membrane filtration.
RWB has various pilot installations for conducting short or longer tests on location or at our own site in Almelo. By doing pilot research, the process design parameters such as flux and filtrate quality can be determined.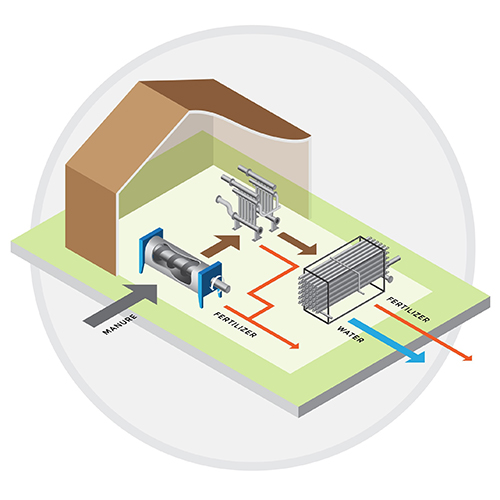 More information about ceramic membrane filtration?
Feel free to contact us via the number below or use the contact form.