Sustainable products and technologies from the Metawater Group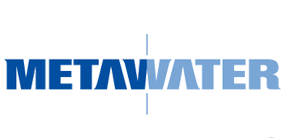 Metawater, with its head office in Tokyo and 45 local offices in Japan, was created in 2008 through the merger of the environmental activities of NGK Insulators and Fuji Electric. In a short period of time, the company has become the market leader in engineering and maintenance services in the Japanese water & environment sector.
Currently, 1520 employees work for Metwater in Japan and another 500 people for the subsidiary Metawater Service. In addition to ceramic membrane filtration systems, ozone generators, systems for the carbonization of waste streams and filtration systems for sewer overflows, Metawater in Japan also supplies equipment to generate or transform power and measuring, monitoring and control equipment.
RWB joining the Metawater Group
RWB joined the Japanese Metawater Group on 9 November 2020. By 2013, Metawater Co., Ltd. had already acquired a 24.7% minority stake in RWB. The Metawater Group is now a 100% shareholder. The acquisition strengthens RWB's position in the water market and offers a unique opportunity to further increase its contribution within the circular economy.
Ceramic membrane filtration
One of the most important products of Metawater is the ceramic membrane. Ceramic membrane filtration is a robust and durable technology for the production of clean and reliable water.
RWB supplies these membranes in the form of compact and modular system. The membranes have a unique membrane surface area of 25 m² per membrane and a pore size of 0.1 µm. This puts the system in the class of micro filtration.
Due to the removal of impurities such as suspended matter, turbidity, bacteria and protozoa, the technology is very suitable as a purification step in the production of drinking water, process water or for purification and reuse of wastewater.