De samenwerkingen van RWB.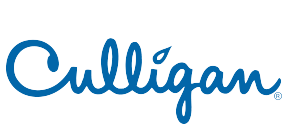 RWB levert in Nederland het uitgebreide programma van Culligan Commercial & Industrial Solutions met diverse apparatuur om water te behandelen. Dit varieert van waterontharders voor het ontkalken van uw (proces)water, UV Desinfectie, tot volledige zuivering van het water middels omgekeerde osmose.
De kracht van RWB is een passend advies geven voor elke situatie. Bijna alles is mogelijk en kan voor u op maat gemaakt worden. Maar onze service houdt niet op bij een advies of levering, u kunt altijd terecht voor service, zout of andere vragen over waterbehandeling.

De Water Zuiveringen Alliantie (WZA) is een duurzame vaste combinatie bestaande uit Mobilis, Croonwolter&dros, RWB, TAUW en Sweco. Als onafhankelijke systemintegrator van waterzuiveringen richt de WZA zich op de gehele levenscyclus van een waterzuiveringsinstallatie en op het hele spectrum van circulair bouwen, vanaf het initiatief tot en met de sloop en hergebruik. Best-for-project staat centraal bij de WZA met als resultaat het verkorten van doorlooptijden en de laagst mogelijk Total Cost of Ownership (of Total Life Cycle Cost) voor de opdrachtgevers.
Meer informatie over de Water Zuiveringen Alliantie leest u in dit nieuwsbericht.