Mobile pilot installations; from lab-scale till full-scale
Reliability and process continuity
RWB has various technologies in house to provide a sustainable solution for every "water problem". With minimal information, such as an analysis of the water to be treated and the desired effluent quality, our process technologists and engineers design the appropriate installation.
Each market/industry has specific conditions and critical factors that influence the water conditions. With a pilot installation, the intended technology (or a sequence of technologies) can be tested over a long period of time, various situations can be simulated and business operations can be optimized before proceeding to a complete installation (full-scale).
Due to increasing pressure on the climate and the environment, there is more and more attention for sustainable and efficient water treatment. The aim is to purify, produce or re-use water in a responsible manner with minimal impact on the environment at the lowest possible cost.
This means that technologies need to be brought together, in the form of a pilot installation, to arrive at a proven concept. Once the operation of a pilot installation has been demonstrated (result) and a thorough design is available, it can be scaled up to the dimensioning and construction of a full-scale installation.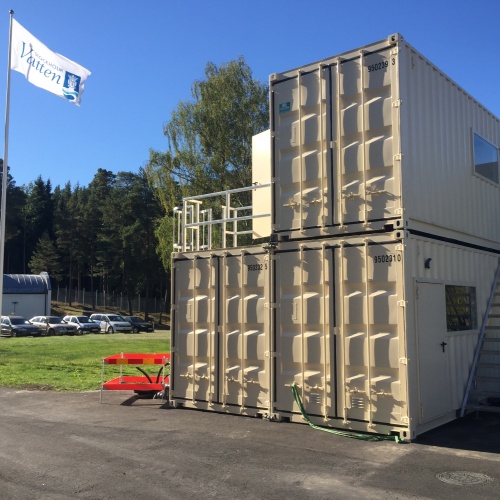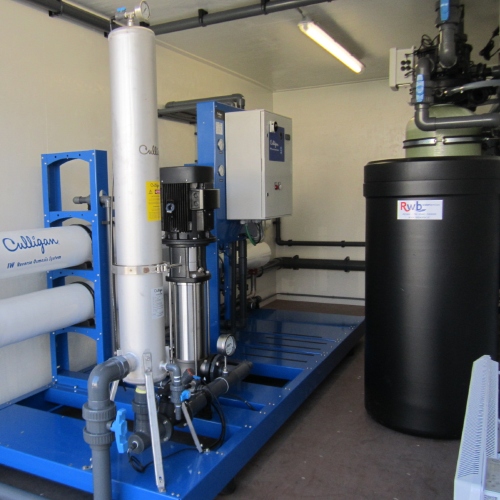 RWB is a strong project and service organization with a lot of specific water knowledge. With our team, consisting of more than 70 dedicated and experienced employees (on average 30+ years of experience in water treatment), we are able to turn complex issues into a practical solution.
RWB has all the necessary disciplines in-house to design and build a reliable pilot installation. From process technology, engineering, automation, system realization, commissioning to service and management (remote monitoring & control). This means one partner who is responsible for the entire process; from development and process optimization to a full-scale installation.
RWB offers a wide range of water treatment systems and pilot units for a broad range of applications. For each issue we choose the most optimal technique, or combination of techniques in the field of water treatment.
Biological or physical-chemical purification technologies (a.o.)
Aerobic purification
Membrane Bio Reactor (MBR)
Sequential Batch Reactor (SBR)
Water softening
Pellet softening
Media filtration
Ceramic membrane filtration
Micro-Filtration (MF)
Ultra-Filtration (UF)
Nano-Filtration (NF)
Reverse Osmosis (RO)
Ion Exchange (IX)
Electro Dialyse (ED)
Electro Deionisation (EDI)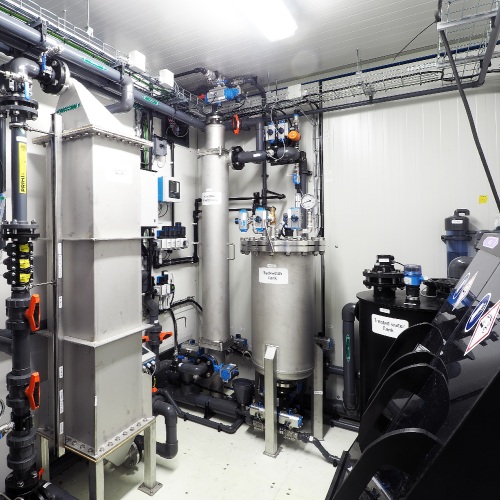 Advantages pilot installations RWB
More information about pilot installations?
Feel free to contact us via the number below or use the contact form.