Standard products
and installations
A complete range of standard installations and products in the field of water treatment within the utility sector and the industry.
RWB represents Culligan, an internationally renowned player in the field of water treatment.
Systems from 100 litres to 10,000 m³ per hour
RWB supplies standard systems from the extensive program of Culligan Commercial & Industrial Solutions to treat water. This varies from water softeners for descaling your (process) water to complete purification of the water by means of a reverse osmosis system.
A suitable installation for every application
The complete range of water softeners, water filtration systems, professional and industrial solutions for water treatment and drinking water systems, set the standard in the water treatment world. The strength of RWB is to provide suitable advice for every situation. Almost everything is possible and can be made to custom specifications.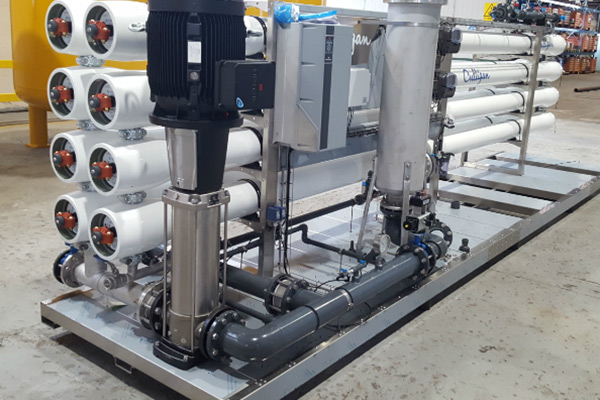 Complete solutions for industrial water treatment
Water is essential in almost every industry. Culligan has more than 75 years of experience as a worldwide supplier of industrial water treatment solutions. RWB is active in a variety of different industries (including food, breweries, beverage, oil & gas, power supply, healthcare, hospitals, biopharma etc.).
Water softening systems for home
Reduce the impact of hard water in your home with Culligan's home water softening system. Each system is designed to reduce water pollution and limescale, reduce electricity consumption, extend the life of your home appliances, provide better-tasting drinking water and make cleaning easier – from sparkling dishes to softer laundry and more.
Water treatment systems Culligan
Industrial applications for water treatment
Water is not only a cost item, its quality has a huge impact on most production and energy-intensive processes.