Culligan's water filtration systems
Culligan has knowledge of different filtration media and provides a wide range of filtration technologies.
Our self-cleaning filters are specifically designed to protect sensitive equipment from waterborne particles. Available with a semi-automatic or fully automatic washing system, it saves costs and eliminates the need for expensive replacement units.
Our cartridge systems (microfiltration) offer cost-effective, versatile and customized solutions that provide micro-filtration for low flow applications.
Culligan's media filters are manufactured in-house with a patented range of high quality media, and have a worldwide reputation for effective and reliable water treatment in the production and process industry.
Our range of dynamic separators remove suspended solids from water without mechanical moving parts, thus eliminating operating costs.
All our filters are available as stand-alone units or as part of an integrated system.
Culligan FAS-EASY-EASY MAX Series self-cleaning filters
(flow ratio till 52 m³/hour)
Self-cleaning filters are a highly flexible, versatile and economical solution for addressing small scale water filtration problems. They are commonly used as a barrier against suspended solids to protect sensitive equipment. The self-cleaning filters eliminate the need for replacement cartridges by using a backwash system which can be controlled either fully automatically or semi-automatically depending on the model. Filtration is possible from 50 to 500 μm up to a maximum flow rate of 52 m3/hr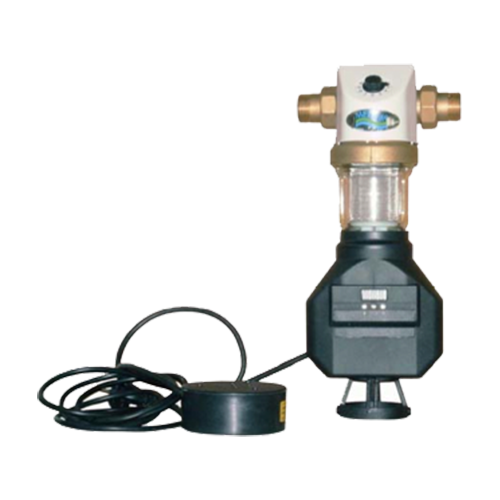 Culligan GARD en FGX3 Series Micro filtration systems
(flow ratio till 45 m³/hour)
Mechanical filters are an extremely flexible, versatile and economical solution to solve small scale problems and are usually used as a barrier against residual solids to protect sensitive equipment. Mechanical cartridge filtration is a robust and economical solution for water filtration on a smaller scale. Ideal for the protective pre-filtration for costly handling systems and equipment.
GARD System
With this highly versatile modular system, filters can be combined into multiple configurations (parallel, series, series-parallel etc) to suit any application. Utilising a strainer filter at the inlet followed by a selection of elements ranging from 80 microns down to 1 micron levels of filtration.
FGX3
Utilising a quick release clamp system for fast change-out of cartridges and housed in an AISI 316 stainless steel enclosure with 1.5", 2.5" and 3" UNI 338 threaded inlet/outlet connections the FGX3 filtration system is a robust and economical filtration system.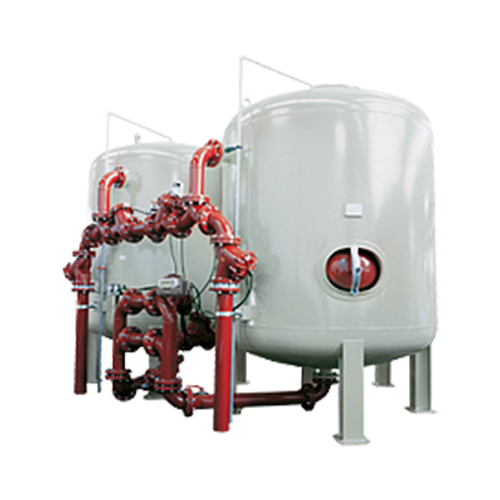 Culligan DSA Series dynamic separators
(flow ratio till 65 m³/hour)
Dynamic separators are filters designed to remove suspended solids from the water (eg sand). Removal capacity is equal to 98% of all particles having a size greater than 80 microns and a specific weight greater than 1 kg/dm3. The dynamic separator is so named because it uses the centrifugal movement of water to separate the solids from the liquid. So the unit has no mechanical moving parts, which makes it almost eliminated the cost of operation and maintenance.
Culligan DSA Series dynamic separators have a modular system and filters can be combined in multiple configurations (parallel, in series, in series parallel, etc.) to fit any application.
Input uses a mesh filter followed by a selection of filtration elements ranging from 80 microns to 1 micron. Filter cartridges are available in food-safe polypropylene for residual solids, phosphate crystal cartridges to prevent corrosion and activated carbon cartridges for absorbing organic matter and removing colors.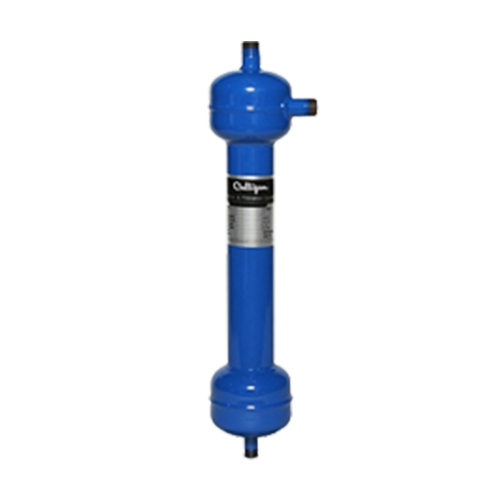 Culligan Media filtration systems
(flow ratio till 170 m³/hour)
Culligan utilises pressure tank filtration whereby water is transferred into the filters and passes down through the bed of filtration media where it is filtered and contaminants are removed. Media is selected based on the contaminants present in the water. Culligan's Pressure filtration technology allows much higher filtration speeds (filtration velocity m/s) than older, more traditional filtration methods such as gravity filtration.
Utilising patented Culligan Multi-Media filtration technology for turbidity / suspended solids removal. Multi-media utilises filtration media of different sizes rather than a single sand layer.
Advantages of the Culligan Multi-Media System Design:
Increased service life – all of the filter bed is used for filtration unlike sand filtration where only the top layer is used. As a result pressure builds more slowly. Therefore the filter will run for longer before a backwash is required.
Up to 60% smaller footprint than sand gravity filters – due to the higher filtration velocity rates possible, the size of equipment can be up to 60% smaller than equivalent gravity sand filter models.
Energy Efficient – Air Mixing is not required – due to the different specific gravities of each layer of media they separate into layers themselves by gravity without the need to air mix. This also extends the life of the media.
Reduce or Eliminate chemical usage – Culligan's patented media designs results in the spontaneous aggregation of suspended solids, known as spontaneous flocculation, which often means chemicals are not required.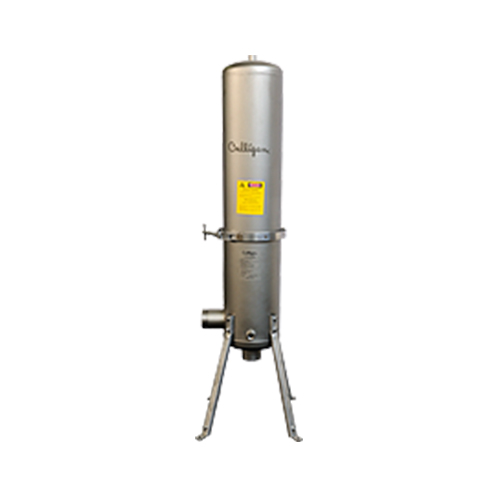 More information about water filtration?
Feel free to contact us via the number below or use the contact form.