Each with his own talent, together achieve results.
The right people in the right place
Our passion is technology in water treatment, but without the right people in the right places, we cannot offer our customers what they expect of us. For our steps toward customer-specific solutions in which sustainability, environment and pay-back time are central, we need technical employees (MBO+, HBO and WO) with a nose for new developments.
We think it is important that our employees enjoy going to work. Work should be challenging and fit with your talents. That is why we encourage our employees to keep continuously developing and improving. We do this by offering the employees trainings/courses, but also by learning from experienced colleagues, 'learning on the job'. In this way, we provide our employees with the right, current knowledge and skills to be able to fulfil their position optimally.
We work in an informal, no-nonsense culture in which our employees work closely in project teams on multi-disciplinary projects. The collegial atmosphere ensures a pleasant work environment.
We work together on continuously improving and renewing our organization and on the satisfaction of our customers.
Our core values are borne out by our employees:
Corporate social responsibility
In coming up with our technically sustainable solutions, people, planet and profit are central. It is also our responsibility to pass along a livable planet to the coming generations.
We are hiring
Do you like to receive more information about working at RWB?
Please contact Angelique Wanschers (HR manager), a.wanschers@rwbwater.nl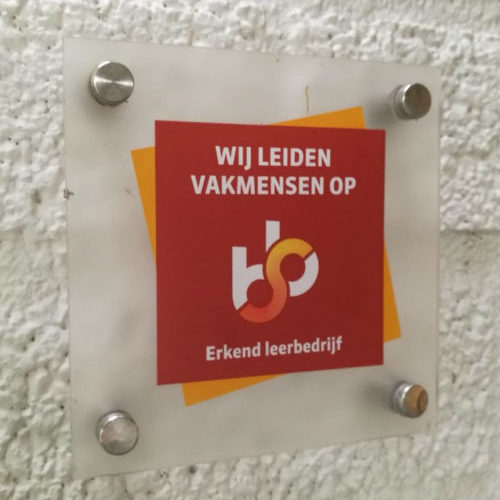 SBB credited training company
On 1 August 2015, SBB began. The abbreviation stands for Samenwerkingsorganisatie Beroepsonderwijs Bedrijfsleven ('Collaboration Organization of Professional Education and Business'; previously Kenteq and Ecabo, among others). Professional education and business work together in SBB to give students the best practical training with prospects for a job.