Process water of vital importance
About Medical Spectrum Twente
MST is a unique and modern hospital where everyone can get all the care they need, especially if it is complex or acute. Within MST, everything is designed for personal attention. MST was built with the conviction that care and service to the patient can be improved. Smarter and more modern. Therefore, the medical professionals work with the most modern facilities and the latest medical equipment.
Like any other hospital, MST depends on a reliable water supply. All processes within the hospital (including the production of medicines, sterilization, dialysis and equipment cooling) are directly or indirectly linked to water. "Clean" water is literally a matter of life and death.
Water is used throughout the hospital – for steam generation, heating/cooling, sterilization of surgical instruments, etc. – and water quality has a huge impact on the health, safety and comfort of patients and staff.
Often different installations (by different suppliers) are installed, which makes the management of the water systems complex and time-consuming. In addition, the installation and maintenance of the systems must comply with current standards and regulations in the medical sector.
Hospitals are classified by law as priority locations
The strictest laws and regulations regarding water treatment must be complied.
RWB supplied a demi-water system in 2017. The installation consists of a reverse osmosis system in combination with EDI (electro-deionization). The installation is complete with a buffer tank, pressure booster unit and a circulation line in which a UV system is included.
This system delivers high quality demineralized water without the use of chemicals, saving energy and operating costs in the short term as well as in the long term.
Advantages of reverse osmosis and electro-deionization:
"The mechanics of RWB know the installation, ask the right questions and have all the parts available for immediate action. Many companies can supply a water treatment installation, but RWB has specialist knowledge in-house to provide a cost-efficient and reliable installation and, if necessary, to act quickly and adequately to guarantee the continuity of our business."
Geert de Boer - Regiekamertechnicus │Medisch Spectrum Twente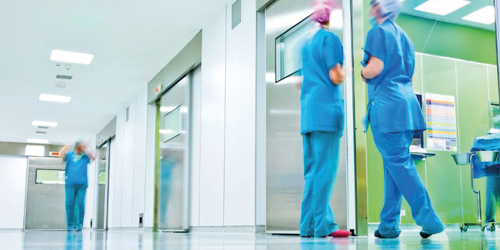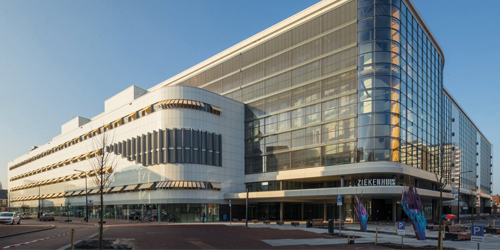 "Clean and safe water is literally a matter of life and death!"
MST is involved in providing care 24/7. The importance of a safe environment is set as a number 1 priority.
In the field of water treatment, RWB is a valued partner. In particular, the available knowledge, short lines of communication and direct contact with the RWB (service) employees are of added value in order to guarantee the continuity of the installation.
Does your process water meet all requirements?
More information about our activities within the process water sector? Feel free to contact us via the number below or use the contact form.