An innovative and unique water purification system. A milestone for the drinking water industry.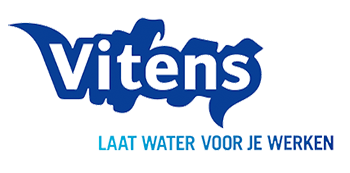 Vitens N.V. is the youngest and largest water company in the Netherlands. Every year, the company supplies 330 billion liters of water from 100 production locations to the inhabitants of the provinces of Friesland, Overijssel, Gelderland, Flevoland and Utrecht via 2,3 million tap connections.
Vitens also supports the improvement of drinking water in developing countries. Vitens' customers can always count on top-quality water at the lowest possible price. This also applies to the residents and visitors of the Frisian Wadden Islands.
Vitens supplies drinking water to people and companies on all the islands in the Wadden region. The security of supply of drinking water for the islands is no longer sufficient. In order to achieve this, various production companies are being renovated in such a way that the security of supply is brought up to the required level for the year 2020.
Other objectives achieved by the project include reducing hardness and color and increasing the production capacity.
Renovation and new construction according to strict planning
Working on an island, within a protected nature reserve, brings challenges
RWB water services was commissioned to carry out the entire renovation and new construction for several locations. This included the construction, mechanical and electrical work.
Vitens has selected RWB Water Services as its main contractor for several island projects:
"The renovations are proceeding according to a strict schedule. During the holiday periods there should be enough water for the tourists, and during the breeding season there should be no major construction work. The protected nature areas must also be taken into account during transport. By dealing professionally with all these critical circumstances, RWB proves what they stand for: customized solutions in water!"
Vitens N.V.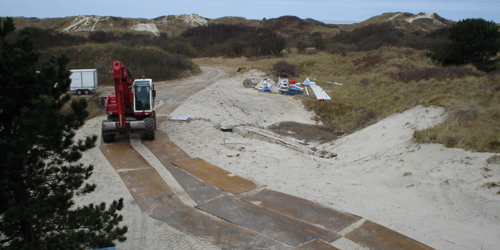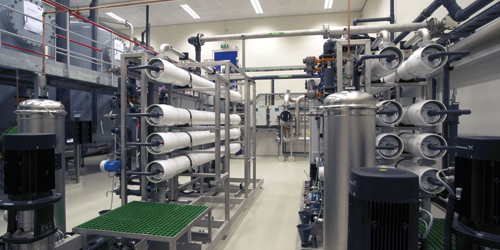 "Sometimes the demand for drinking water in the summer on the islands is three times higher"
Each island is unique. The supply of drinking water on the islands is by definition custom-made.
Sufficient clean and tasty drinking water from the tap, at any time of the day. We take it for granted. But it is not. At least, not on the Wadden Islands. The supply of drinking water on an island is a complex task in terms of technology, environmental considerations and, of course, in terms of cost.
Also optimize your drinking water project?
More information about our activities within the drinking water sector? Feel free to contact us via the number below or use the contact form.