Need for renewal and compliance with the Water Framework Directive 2017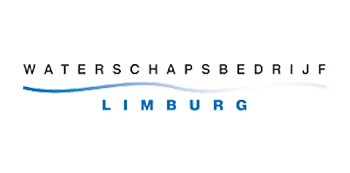 About Water Board Limburg
Water Board Limburg produces purified wastewater and converts sewage sludge into valuable raw materials and energy. This is done in an innovative and sustainable way. The waste water comes from 500.000 households in Limburg and 30.000 companies connected to the sewerage system.
The Limburg water board transports waste water to one of the 17 sewage treatment plants, where it is treated and returned into the nature. The sewage sludge is reused as fuel.
Climate change, technological developments and public participation are social developments that have a major influence on the way in which the water industry operates (the engineering and water technology sectors). These are examples of a changing environment which are putting pressure on this market.
In addition, a number of important tasks in the area of water management will be on the agenda in the coming years, such as ensuring flood protection, preventing flooding and making the purification process more sustainable. These tasks are becoming more complex and dynamic.
In order to meet the requirements of the WFD 2017, the Limburg Water Board is looking for a partnership to remove nitrate and phosphate from the effluent.
Need for renewal and innovation
To comply with the applicable directive and in order to guarantee the quality of surface water and groundwater.
RWB supplied a demi-water system in 2017. The Water Board Limburg has decided to install downstream filters at the WWTP in Wijlre in order to remove nitrate and phosphate from the effluent.
One chose for the implementation of an upstream continuous sand filters, with dosage of a C source for denitrification and iron chloride for coagulation of phosphate. The hydraulic capacity of the filter installation amounts to a total of 1.000 m3 /h.
In combination with Stevacon and Engie, RWB is building this post-treatment installation for Limburg Water Board company. The installation will comply with the KRW2017.
"Chemical defrosting by dosing metal salts is often chosen, but due to the stricter phosphate standards, RWB designed and realized a sand filtration installation. With this solution, comprising the WFD-2017, the nitrate and phosphate will be removed from the effluent to a large extent."
Water board Limburg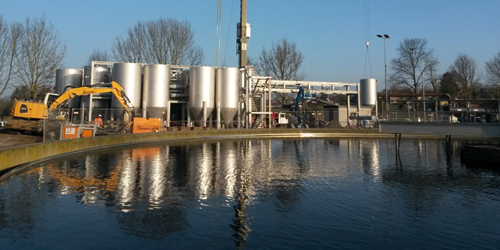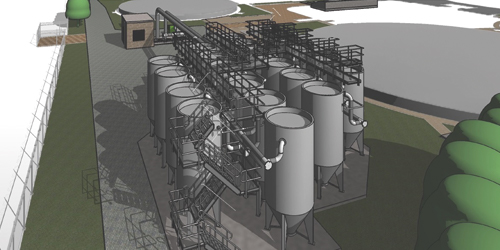 "The WFD contributes a great deal to improving the ecological quality of water!"
WWTP Wijlre complies with the new Water Framework Directive (WFD) 2017 requirements
The Water Framework Directive came into force in 2000 and aims to guarantee the quality of surface water and groundwater in Europe. In combination with Engie Services Zuid and Stevacon, RWB has built 20 sand filters with the corresponding pump, dosing installation, flow meters, control room building etc.
Also make your waste water treatment more sustainable?
More information about our activities within the communicational wastewater sector? Feel free to contact us via the number below or use the contact form.