A compact water treatment plant and a continuous inflow into one basin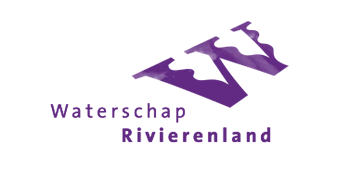 About Water Board Rivierenland
Water Board Rivierenland ensures safe dikes and a balanced water system. Various governments have drawn up rules for this. European (including the Water Framework Directive), national (including the National Administrative Agreement on Water) and regional (including water level decisions) regulations. Water Board Rivierenland applies these rules in its own policy.
The Rivierenland Water Board ensures good water quality. Clean water contributes to a good living environment for people, animals and plants. The waste water from villages and towns is treated and to ensure that the surface water is not polluted.
An optimization study by the Rivierenland Water Board showed that closing the WWTP Nieuw Lekkerland and pumping the waste water to the WWTP Alblasserdam would be technically more advantageous on the long term.
To this end, the capacity of the WWTP in Alblasserdam must be increased. This project has been placed in the hands of an expert by means of a procurement based on the principles of Best Value Procurement. The method is aimed at awarding the contract to the tenderer who has demonstrated with his tender the best way to minimize the risks and to utilize the opportunities.
The Mobilis/RWB/Croon combination came out best in this tender.
A durable and compact total solution for biological water treatment
A unique and an energy-efficient purification plant in the Netherlands.
The main objective of this project is to adapt the WWTP Alblasserdam in such a way that it is suitable for processing the higher supply by connecting the pumping station in Nieuw Lekkerland.
The design is aimed at a sustainable treatment process with low lifecycle costs through a lower consumption of energy and raw materials. In addition, the installation will be unmanned and low in maintenance.
In order to meet the objectives and the design, an ICEAS has been realized. Expandis powered by ICEAS is a fully automated and innovative installation – a total solution for biological water treatment – that consists of several compartments and works separately from each other. As a result, the water treatment plant is always operational, also during maintenance.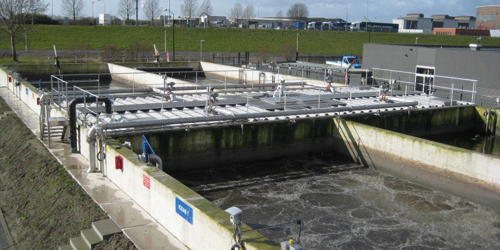 "The ICEAS system requires fewer pumps. This saves considerable energy costs. The limited space required and the savings in construction costs were also major advantages. Due to its semi-subsurface construction, the Expandis powered by Iceas is only one meter above ground level and therefore fits perfectly into the landscape."
Water board Rivierenland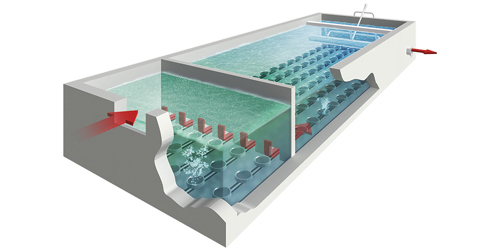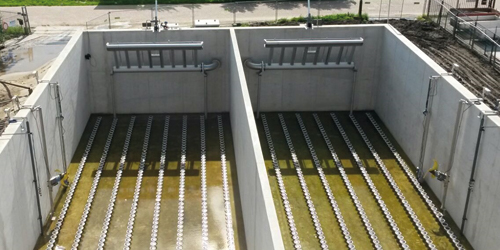 "A fully automated and innovative installation."
This purification installation saves as much as 40 % energy consumption compared to the traditional process.
The capacity of the WWTP has been doubled with the new installation. As a result, the current outdated WWTP in Nieuw-Lekkerland will be able to close in due course, because the waste water from the households in Nieuw-Lekkerland and its surroundings be treated in Alblasserdam.
Also make your waste water treatment more sustainable?
More information about our activities within the communicational wastewater sector? Feel free to contact us via the number below or use the contact form.